Gas station cigars are incredibly cheap, which is also probably why they're quite popular with those who enjoy the occasional smoke.
If we told you that if you go just a little bit above your budget, you could smoke an affordable but premium cigar, you probably wouldn't believe us.
Let's indulge that thought with this Fat Bottom Betty cigar review. It's the sweet spot between high-quality, delicious cigars and affordable ones.
Fat Bottom Betty by Deadwood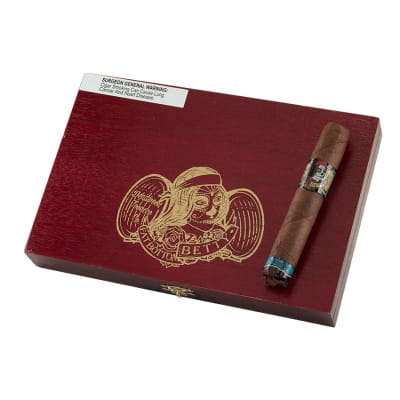 The Fat Bottom Betty is part of the Deadwood series from Drew Estate. For those of you who don't know, the brand Deadwood is a collaboration between Deadwood Tobacco Co. and Drew Estate.
The Deadwood Tobacco Co./Drew Estate team produced some of the best-flavored sticks in the cigar business.
However, "flavored" is actually a misnomer for this type of cigar. That's because the Fat Bottom Betty, along with other cigars in the Deadwood series, is neither flavored nor infused.
Instead, the Drew Estate Cigar Company describes these sticks as "aromatic cigars."
Who Is This Product For?
The Fat Bottom Betty is a five-inch cigar with a ring gauge of 54/64, which may not be the best option for those who haven't tried smoking a cigar at all.
Instead, it's a cigar for those who are kind of beginners but have tried several sticks in the past.
It can also be enjoyed by those who want to venture out of the traditional taste of cigars and switch to flavor-packed sticks.
In other words, it's a cigar for newbies who have a bit of experience with the cigar business, but it's also for experienced ones looking for something new.
Think of it as a cigar revolution, a familiar destination with a propensity for wildness.
What's Included?
Right off the bat, you'd be greeted by ten Robusto sticks beautifully packed with a broadleaf Maduro wrapper.
The box itself is commendable. It comes in a sleek, burgundy, wooden box with the logo of the Fat Bottom Betty.
The inside of the box is of a light brown hue, which also features the same logo and a print in old English that says Fat Bottom Betty Gordito.
The box also functions as a humidor, so you don't have to worry about where to place the sticks once you open it.
Overview of the Features
The artwork used on this cigar is quite an old school, like a Guns N' Roses type of vibe.
It's a mellow-strength cigar from Nicaragua, but the wrapper leaf came from Connecticut.
Here's what to expect once you start smoking the cigar:
One of the earliest things we noticed about the cigar is that it's quite difficult to light.
That's mainly because of the oily wrapper leaf embracing the tobacco.
Nonetheless, once it's lit, there's no sign of an uneven burn, and the sweet taste with notes of black pepper and nutmeg immediately creeps into the surface.
After smoking an inch of the stick, more traditional cigar flavors take the spotlight.
You'd start tasting hints of leather and wood.
Mainly, leather, wood, sugar, and black pepper are the tobacco flavors you'd expect from the majority of the first third.
It provides a medium-bodied smoke at the beginning, almost reaching full-bodied.
During the second third is when you'd see why the Fat Bottom Betty is the talk of the latest cigar news. It becomes sort of an exotic tobacco stick as new flavors join the mix.
The notes of black pepper are still there, but they almost seem to take the backstage as dark roast coffee, cinnamon, and maple begins to take over.
The sweetened cap also almost disappears, which might be surprising to beginner cigar smokers expecting to smoke an entirely sweet stick.
Nonetheless, this part might be enjoyable to those who have mastered their cigar game since the toasty tobacco aroma is something they're familiar with.
Don't think for a second that the Fat Bottom Betty is done with surprises. The final third ensures that you end this wild ride with a bang.
The sweetness returns, but now it's accompanied by cinnamon, nutmeg, and all kinds of baking spices. These flavors stay right down to the nub.
However, there's a bit of an unpleasant surprise at the end, as it leaves a circus of flavors on your tongue, resulting in a confusing aftertaste.
We believe that the high-quality construction, even burn, and smooth draw offered by the Fat Betty Bottom makes it a great cigar for beginners and advanced cigar enthusiasts alike.
It combines the old and the new, which is perfect for newbies who want to increase the strength of their cigars by one or two levels.
It is also great for experienced smokers looking for something different.
Pros:
Flavorful and raw but not aggressive
Great packaging
Affordable
45-minute smoke time (sweet spot)
Box included also functions as a humidor
Cons:
Sweetened tip may be off-putting for strong cigar smokers
Difficult to torch in the beginning
Varying flavors might be surprising to conventional smokers
Limited production, difficult to locate
How to Get the Most Out of the Fat Bottom Betty Cigar
This Fat Bottom Betty cigar review will be incomplete if we don't tell you how to get the most out of it.
For beginners who want it to stay sweet but strong, we recommend that you pair it with a cup of coffee. Click on the link for some other great cigars to pair with your coffee.
Doing so will reduce the strong, raw, and burnt aftertaste.
On the other hand, for experienced smokers who want to keep it traditional, we recommend pairing it with whiskey to lessen the sweetness of the stick.
Alternatives
If you think the Fat Bottom Betty cigar fell short in terms of wildness and spectrum of flavors, we encourage you to check out the Kuba Kuba from Acid Cigars.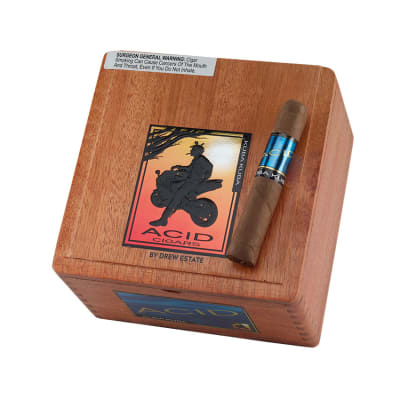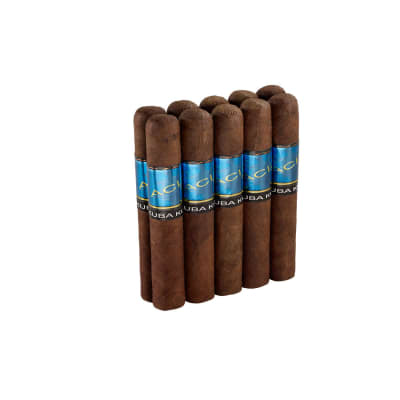 This is the stick that put the brand on the map. Its flavor profile is a combination of sugar, wood, cedar, leather, dried fruit, and various spices.
On the other hand, if you're a fan of consistency, you should try the Nicaragua N5 from Cohiba.
This premium hand-rolled cigar provides a balanced mixture of consistent flavors and thick, full-bodied smoke.
Fat Bottom Betty Cigar Review: The Verdict
Overall, any cigar enthusiast should try a stick of Fat Bottom Betty at least once in their life.
There's a reason why it's labeled as the new cigar in town.
It introduces all cigar smokers to a new and unconventional approach to smoking a stick.
Even if you're not a fan of flavored or infused cigars, we can assure you that there's something in it for you.
It may not be everyone's favorite stick, but the Fat Bottom Betty cigar will definitely give you a cigar experience you will remember for a long time.